Sweet Baby Soakers & Skirties
The Sweet Baby Soaker is an old-fashioned look updated for today's cloth-diapered baby.
Modeled after the full-coverage type knit soakers our grandmas used, the Sweet Baby Soaker Pattern can be sewn from modern materials such as fleece and PUL in addition to traditional materials such as wool interlock or wool jersey.
All pattern sizes from newborn to toddler are included, along with detailed instructions for constructing the soaker from a variety of materials. The Sweet Baby Skirty pattern and instructions are also included, allowing you to make an adorable all-in-one diaper cover and skirt for your little girl. You will even be able to create an extra-special appliqued soaker with included applique instructions and pattern pieces for multiple designs.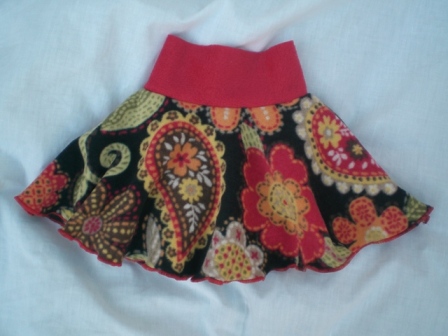 Sweet Baby Skirty - Beautiful, Yet Functional